Sarah E. Goode STEM Academy
HACIA Green Corner
Submitted By:
F.H. Paschen, S.N. Nielsen & Associates LLC
Project Name:
Sarah E. Goode STEM Academy
LEED Platinum Certification
Project Client:
Public Building Commission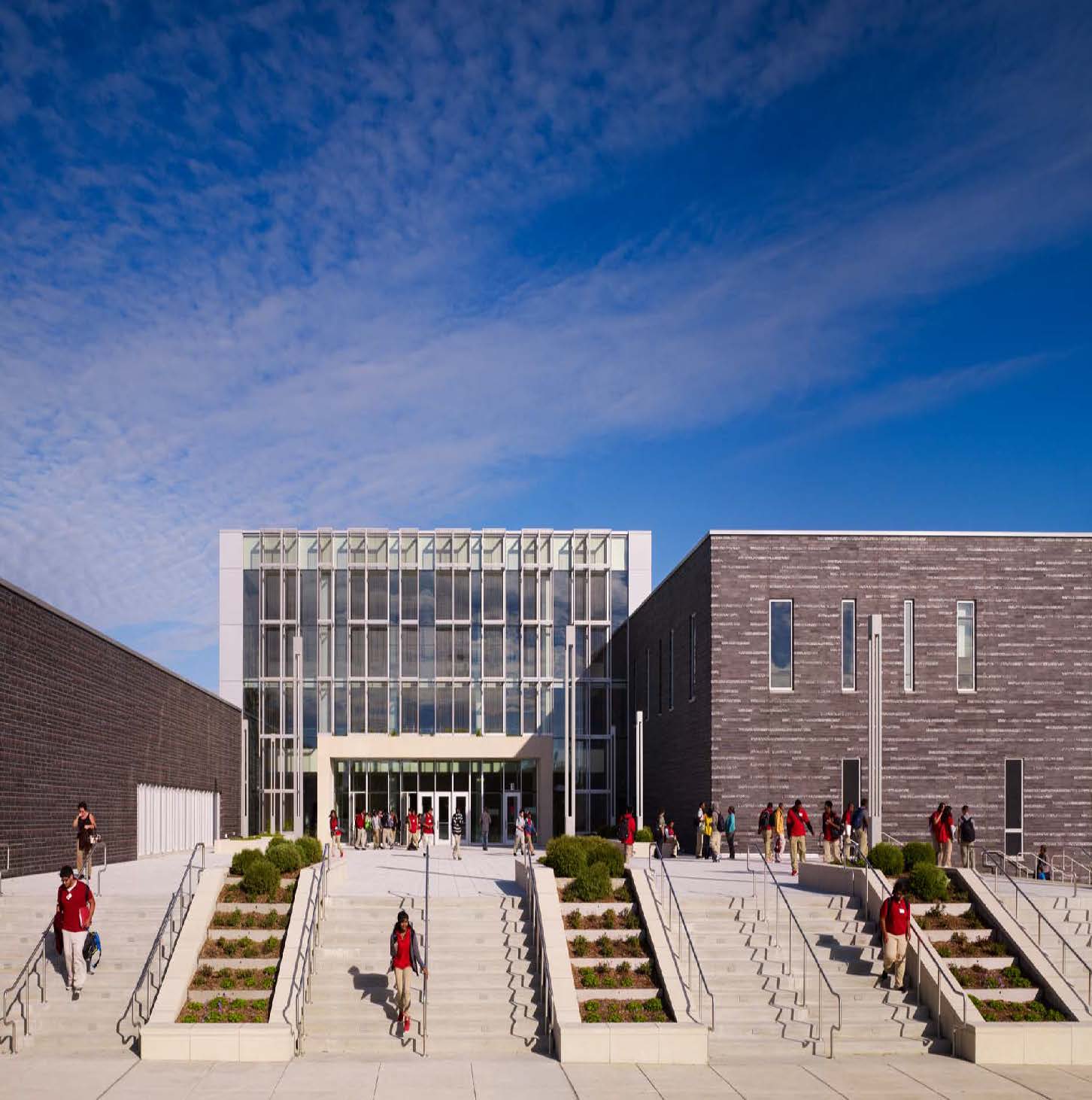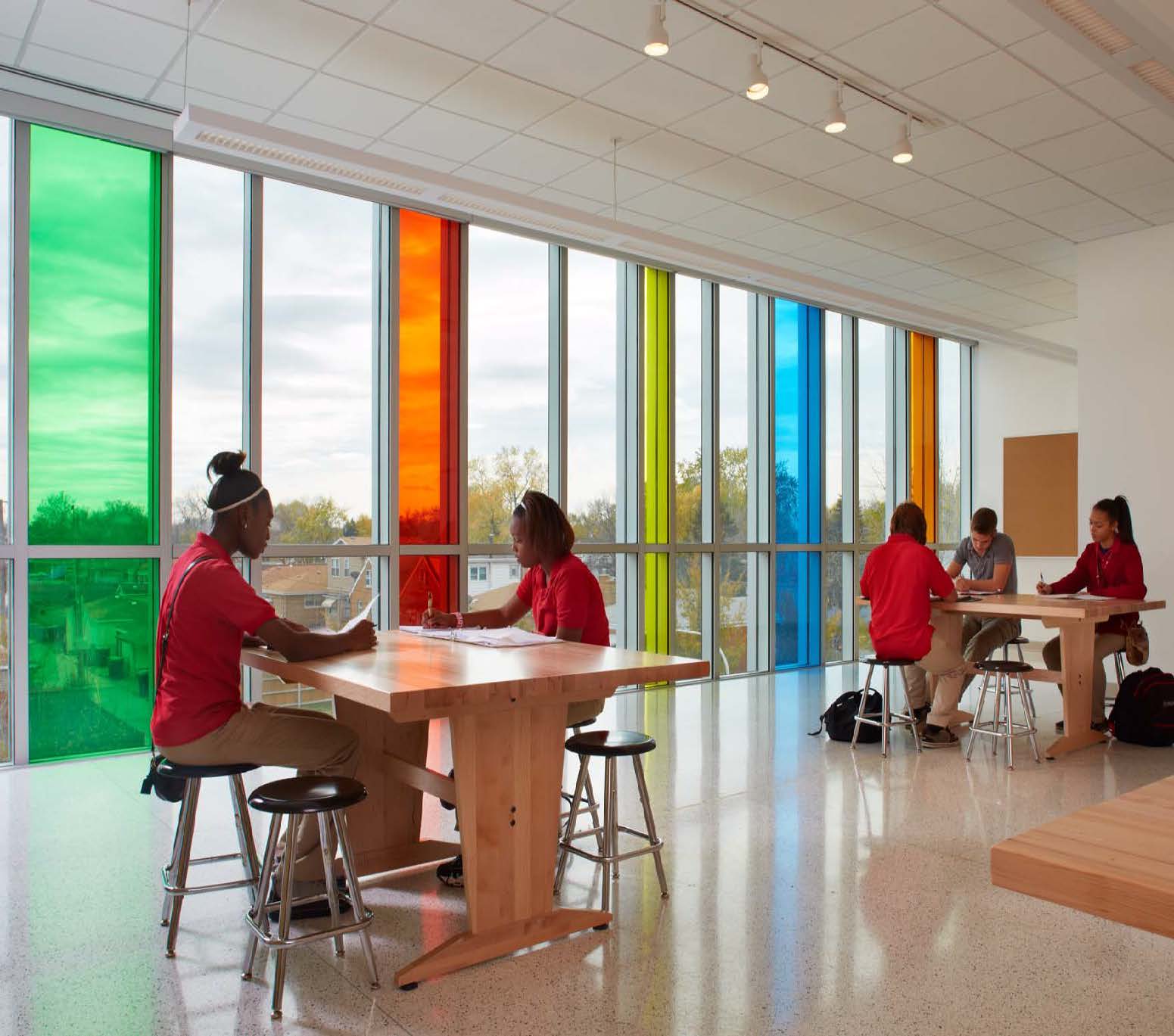 Project Background:
The project was a new 215,000 sf, three-story high school that received LEED Platinum Certification. The certification was achieved by the use of natural day lighting, a 170 well geothermal system, a green roof which included a natural bird habitat, permeable paver parking lot, storm water detention systems, rain gardens, water conserving plumbing fixtures, energy conservation technology, and many other items. The building is a structural steel frame with concrete on metal deck on all levels including the roof. A majority of the interior is glazed structural block in a wide range of colors. The exterior of the building has a masonry veneer, stone cladding and aluminum composite paneling. There is also an aluminum window wall system on several of the exterior elevations of the building and is one of the main features at the entrance of the building. In addition, amenities of the school include new classrooms, computer labs, science labs, a full cooking kitchen and cafeteria, a fitness center, a library, an indoor pool and a gymnasium with a stage, lighting and sound system for theatre productions. The site includes a new field turf football field with a running track, baseball field, softball field, tennis courts.
This project received LEED Platinum Certification. LEED features included:
• Green Roof
• Permeable Paver Parking Lot
• Storm water detention systems
• Energy conservation technology