The ComEd/HACIA Future Energy Jobs Act (FEJA) Training Program is a development training program designed for construction owners or managers on the skills need to run their business and be trained in solar photovoltaic. Part of FEJA's goal is to prepare a workforce for the future energy industry.  HACIA has developed a 6-month program that is designed for owners and managers who want to learn best practices within the construction industry to strengthen their business. It covers the skills needed to run a construction business and get them ready for the future energy industry. After completion, participants will have the opportunity to connect with professionals in the industry of solar photovoltaics.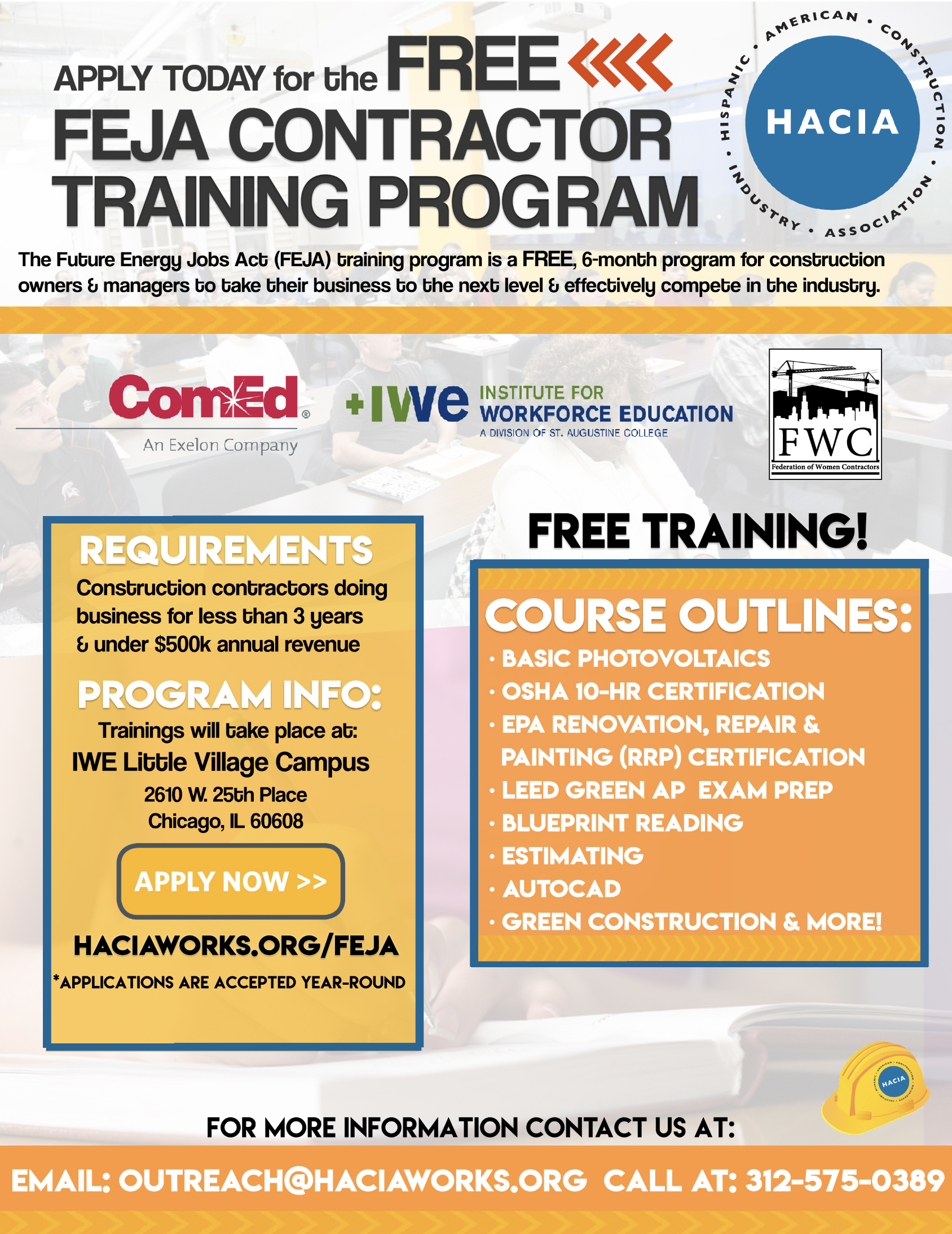 ---
Requirements for the program: 
Participants must be owners or managers of a construction-related business and doing business for less than 3 years and under $500K of revenue annually.
Recommend 9th grade level reading, writing and math skills. Classes will be taught in English.
Commitment to complete the 6-month course with all modules
Recruiting information:
We are currently recruiting
**Submit your application by downloading the form below. Email completed applications to Program Manager, Froilan Nunez, Fnunez@haciaworks.org
***Click here to download application
Training Location & Class Schedule:
Classes start: On a Tuesday & Thursday, 5PM to 9PM schedule.
St. Augustine's IWE Little Village Campus
***Click here to download the course information.
Contact HACIA with any questions. Call us at : 312-575-0389
Program Manager, Froilan Nunez, Fnunez@haciaworks.org
Communications Program Manager, Cristina Aguirre: Caguirre@haciaworks.org
---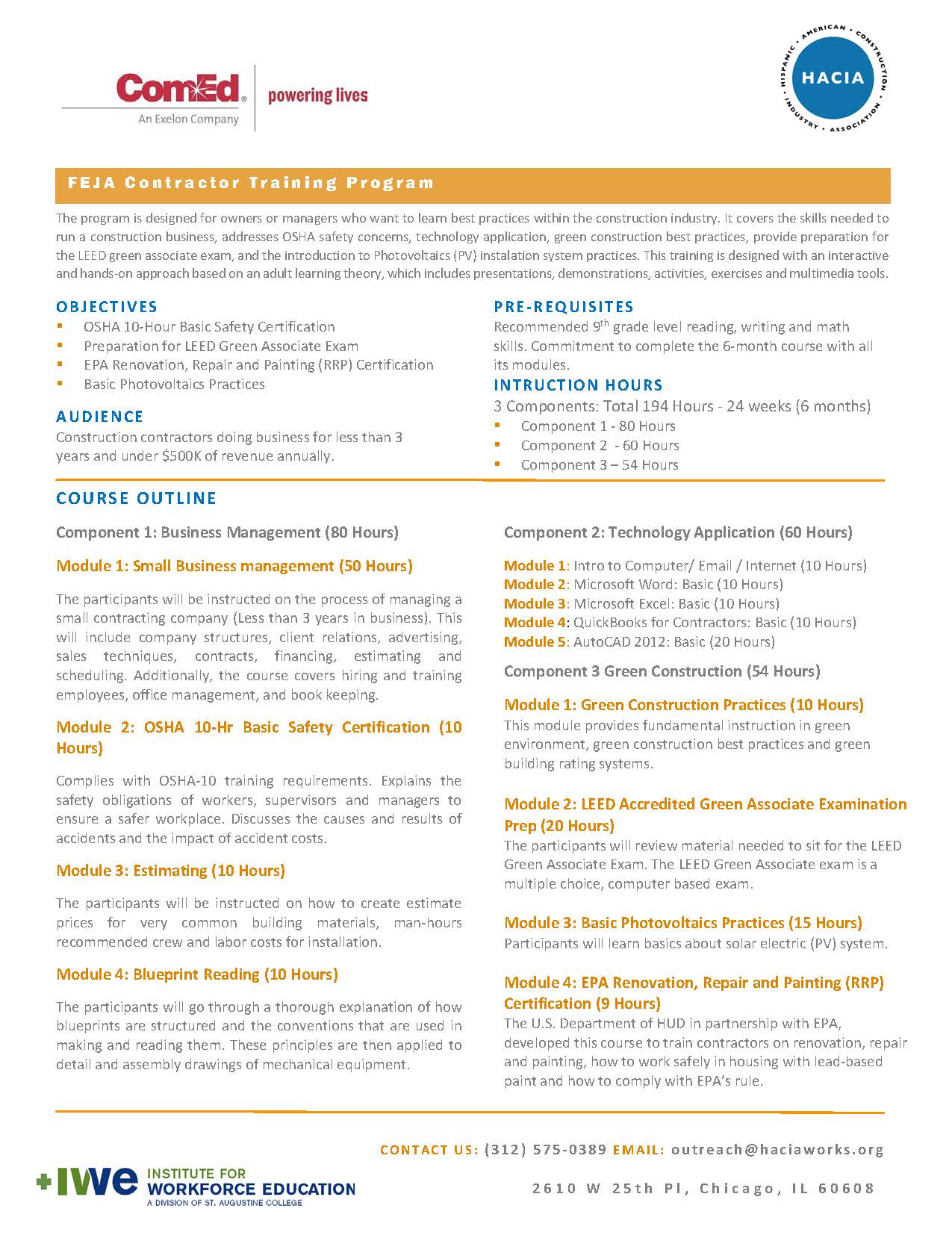 ---
Check out past student Contractor Training profiles from our previous programs.