Up to $50k in Scholarship Will Be Awarded to 10 Deserving Students
The HACIA Scholarship & Education Foundation (HACIASEF) awarded up to $50,000 in scholarships to 10 deserving students studying in the construction field. The scholarships will be presented at HACIA's 41st Annual Awards Banquet Held at the Chicago Hilton on Friday, February  14, 2020.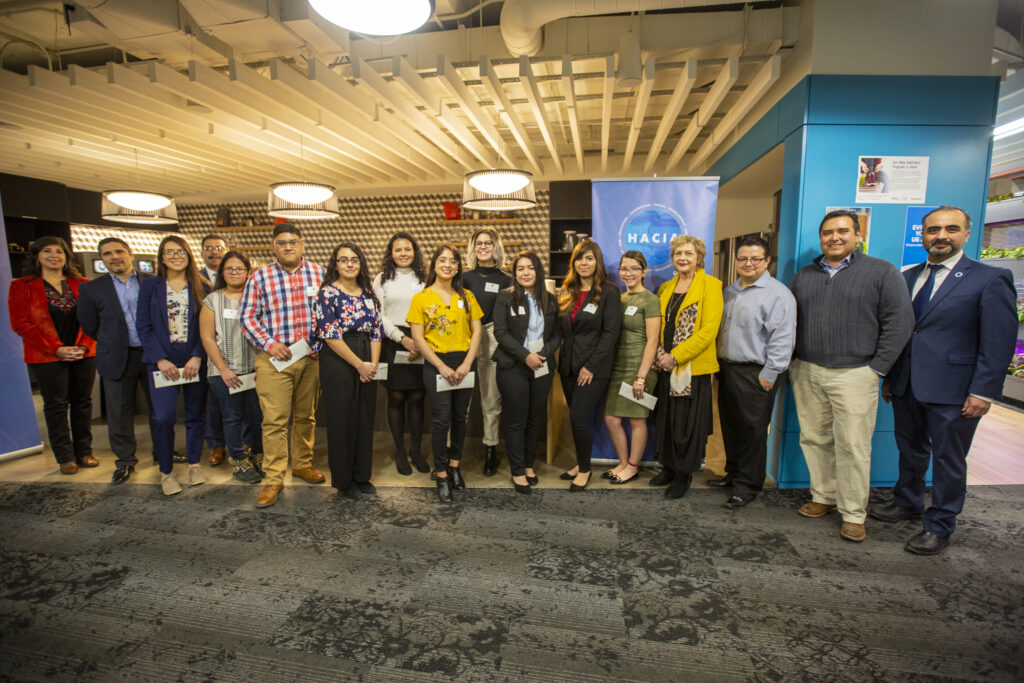 The scholarships are made possible through ongoing individual, corporate and foundation donations. The 2020 Scholarships Recipients are:
Jacqueline Rosas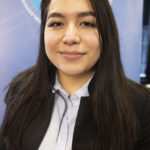 Bradley University
Construction & Management
As the oldest child of parents who didn't speak the English language, Jacqueline Rosas overcame numerous obstacles on her path as a first-generation college student. "I found myself stuck on my assignments, and wasn't able to ask my parents for help since they weren't able to understand the directions I was given," said Rosas. "These situations taught me to study harder and focus on my classes. This was often tough since I knew many of my classmates were always able to receive help at home."
Despite these difficulties, Rosas never blamed her parents since she knew her childhood was paradise compared to the childhood they had. It encouraged her to pursue her dreams of studying in an engineering field. She was first introduced to STEM in middle school where she realized she had an interest in hands-on projects and problem solving.
"It introduced me to many STEM-related fields in the workforce. I began to realize how few women and Hispanics were a part of this immense field of study. This didn't make sense to me, knowing how equally capable, mentally and physically we are of performing these tasks."
Rosas realized how important it is for young girls to be exposed to these types of fields and knows that they can accomplish anything they put their minds to. Rosas was a part of Running Start, a program that allowed her to attend community college and earn her associate's degree during her junior and senior years. At Bradley University, she gained a strong interest in Construction Management and is currently pursuing a degree in that field. Rosas' main goal is to become a role model to young girls wanting to pursue a degree in a construction-related field.  
Joselyne Lagunas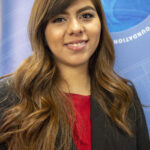 Bradley University
Industrial Engineering
During high school, Joselyne Lagunas enthusiastically took part in an engineering camp and was soon discouraged after she realized she was the only female and only Hispanic in attendance.
"I was always chosen last when we would form groups. Since I wasn't aware of the different codes and programs, other students made me feel like I wasn't smart enough compared to them," Lagunas said. "That was one of the worst feelings I have ever experienced."
This caused her to stray away from her passion of engineering and into a different career path during her freshman year of college. "I decided to go into accounting because there were more females in the workforce. I shortly realized I wasn't passionate for accounting and had a made a big mistake."
Lagunas then followed her dreams of being an engineer and is currently studying Industrial Engineering at Bradley University. She hopes to prove to everyone that even after being the only person of color or female in a group, "we can always succeed despite the barriers."
Maria Carrizo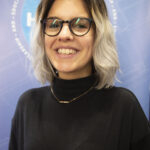 Illinois Institute of Technology
Architecture
Having experienced life in two contrasting cities, Caracas and Chicago, Maria Carrizo developed a profound interest in the built environment. Born in Caracas, Venezuela, a city once known as the capital of modern architecture and construction during the 20th century, Carrizo was surrounded by the sights of poverty and shanty towns, similar to Brazil's favelas.
"I knew I wanted to aid in the situation, but was never really able to wrap my head around a viable solution that would help the population involved, until I decided to study architecture."
Carrizo moved to Chicago to obtain her degree in architecture, but was taken back after she realized the work being erected in all parts of the city were of luxury. Parts of her wondered if this was what it had been like in the 20th century of her hometown and struggled to see how all this luxurious construction was born from a place of necessity by its population.
"Being a transplant from a poverty ridden country to the United States, I found it difficult to understand the process behind the making of architecture in America. Major development projects were almost solely based on profit and status quo from its residents and I could not bear to just sit there and watch."
From this moment, Carrizo set a philosophy for herself to develop architecture for all. She aspires to be part of a team of engineers and architects that are able to implement solutions that will better fit the lives of low-income populations, not only in Caracas but across the globe.
Xochitl Castel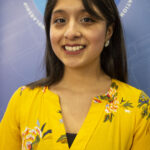 Illinois Institute of Technology
Architecture
"How did they do that?" was the question Xochitl Castel asked herself while looking out at all of the architecture in downtown Chicago from the car window. This question motivated her to follow a career in Architecture and Construction at the Illinois Institute of Technology.
"I hope to fulfill my passion in helping small, neglected communities by bringing them quality architecture. In college, I learned how the power of architecture can have on the human psyche and learned how investing in infrastructure of impoverished communities can bring a new sense of hope."
Growing up in the Pilsen neighborhood, Xochitl would take a long bus ride to the North Side to attend Lane Tech High School. She saw the gradual change in numerous neighborhoods she would pass by on the bus and realized she wanted to be a catalyst for change in the city's investments in architecture, infrastructure and public education.  Castel is a member of various organizations like NOMAS, LIFE, HACE and SHPE.  Despite not having a Hispanic female mentor, she hopes to strive through setbacks and hardships to be part of that small percentage of Hispanic females to motivate the future leaders and become the mentor she always wanted to be.
Yolanda Contreras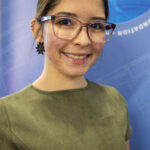 Bradley University
Civil Engineer
At the age of 14, Yolanda Contreras' family moved to the United States to give their daughters a better education. It turned out to be the hardest experience she has ever had since the only English words she knew how to say was "thank you" and her name. In order to understand her high school professor's teachings, she would use an iPad to get her work done. Soon enough, she adapted to her new life and even changed her thoughts about becoming a lawyer because of her immense passion in mathematics.
"I wanted to be a civil engineer since I am able to create, improve and protect the environment we live in using mathematics," said Contreras.  Her family moved to a new home and she ended up starting all over again at her high school. That's where she was introduced to engineering and loved it.
 "I was constantly being told civil engineering is a man's job, but with my parents and siblings support, I was able to prove to everyone that it can be a woman's job too," Contreras said. "It gets me even more inspired because I want to be a role model for all Hispanic women that want to pursue a career in the STEM fields. It will be difficult to fit in the field; however, it is not impossible."
Rebeca Torres Torres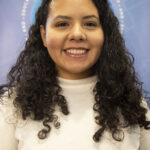 University of Illinois at Urbana-Champaign
Architecture
Rebeca Torres Torres always had an artistic eye. She started to develop a passion for architecture in her junior year of high school. "It was the perfect blend of creativity and technicality that I was looking for in a career," said Torres Torres. "It combined elements of art, design, history, math, science and critical thinking into one." Another concept that caught her attention was the aspect of sustainability within buildings. According to the United States Environmental Protection Agency (EPA), she found out that 40% of greenhouse gas emissions come from buildings, making it the top contributor followed by Transporation (29%) and Industry (22%). She enjoys learning more about sustainable building techniques and "how architects can use renewable energy sources to reduce the environmental footprint from buildings, both new and old."
Torres Torres feels like architecture is a metaphor for life since there are always obstacles in the way and many moving elements. The biggest challenge she faced while attending college was the language barrier, but with the support of her parents, she is grateful for all the opportunities she has had throughout the years.
Alexia Angel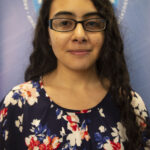 University of Illinois at Urbana-Champaign
Architecture
Her inclination to solve problems, whether logical or numerical, is something that Alexia Angel enjoys and applies to her architecture classes at the University of Illinois Urbana-Champaign. "I hope to hone in on my aim to create spaces that leave lasting impressions on the people that use them," said Angel. "I think everyone had a fleeting thought of growing up to be someone who changes the world in one way or another. For me, this sentiment has only grown stronger through my exploration of architecture."  
Angel took part in the Chicago ACE mentor program that gave her the opportunity in high school to learn more about all fields in construction. It was there that she was able to speak with professionals in the field of various firms and get an inside look. She was also part of a group that came up with a design for a school in the south side of Chicago and presented the project to other ACE groups.
 "During this program, I realized just how vast the field of architecture can be. I was worried about focusing on certain career paths and then finding them to be at odds with what I wanted out of a career I would have for the majority of my life," said Angel. "However, architecture didn't feel like I was closing my options, but rather widening them more."
Destine Meza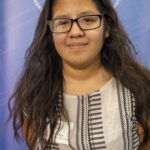 University of Chicago
Architecture
To Destine Meza, the possibility of designing a house for her family influences her to pursue a career in architecture. Having lived in an apartment, her family would talk about their dream home. They would go into detail about it from the windows to the floor to having a big yard for their pets to run free and swim. This is Meza's biggest dream that she hopes to give to her mom one day. Her other dreams are to work on the house originally built by her grandparents in Tarimoro, Mexico and work on helping to fix the church where she volunteers.
"I believe this project would be significant for me to work on because I would leave a trace of our past, but I can also introduce concepts of the present," said Meza. "Architecture can develop a place that has memory and history."
While pursuing her career, Meza has experienced discrimination by being the first Hispanic in her family to pursue a career in architecture and go to college. Even in her family, she has uncounted people who look down on her and speak negatively towards her future.
"I do not let their words affect the person I am, and the career I pursue because I have set a goal I need to accomplish," Destine said. "The hardships as a Hispanic does not break me, but only encourage me to pursue my goal to become a successful architect, who will challenge space, qualities and develop novel architectural form."
Stephanie Elizabeth Paredes
University of Chicago
Civil Engineering
Stephanie Elizabeth Paredes looks up to engineers as "superheroes of the century." With extraordinary, detailed-oriented minds who challenge driven motives with innovative thinking, she believes they are changing the way society functions. However, when she found out that only 14% of the 2 million practicing engineers in the country were women, she was astonished.
"This number is astounding because while women comprise of one half of our population, the gender gap in this discipline has persisted, and to this day women are still significantly underrepresented in Engineering."
The question of what field of study would offer Paredes both a challenge and the opportunity to positively influence the lives of others rested in the back of her mind. It wasn't until her math teacher suggested to look up engineering. That's where she found what she was looking for all along.
"Engineering is the work that keeps the clocks of the world spinning. From the screws in your chair to the first rocket capable of re-flight, engineers design and create the most efficient ways to make our lives better and I wanted to be part of that," Paredes said.
Lastly, Paredes wants to break from the prejudice of what an engineer should be and pursue what she loves. "The way we look like, our backgrounds and stories should not stop anyone from pursuing what they love," Paredes said. I want my sister and other young girls to know that despite what they are often told, if they want to be engineers, they can be engineers!"
Alberto Valdivia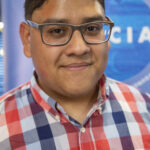 University of Illinois Chicago
Architecture
As a child, Alberto Valdivia would admire the Willis Tower, the scenic drive along Lake Shore Drive, and suburban houses he would come across. This is where his interests in architecture started.
"When I was working at my family's drywall company as a teenager, I would pass by many houses that stood out. Contemporary style homes were the ones that drew my attention the most," said Valdivia. "Soon my dream was to be an architect because I was motivated to design my own version of a contemporary style house."
Valdivia's main reason to pursue a career in the field was due to his family. His dad came to the United States in search of the American dream from a small ranch in Zacatecas, Mexico. "He was willing to leave everything behind to give the best for his family, and, 22 years ago, he got a job as a drywall finisher," said Valdivia. "He managed to get the experience and was able to start his own company and my family and I were so proud of his accomplishments."
His father would take him to work on the weekends. Grateful for this experience, his father taught him the value of work and proved to him that nothing in life will be handed to him. "The way he raised me with his work mentality has helped me a lot today to push myself in reach of my goals," said Valdivia.  Another big influence for Alberto, was his brother who took over their dad's company and expanded it by adding drywall installation and paint.
"The motivation I got from him is to go big whenever there's an opportunity and take advantage from it," Valdivia said. "I felt proud of my brother because he became a success with his hard work."
With his family's pride of Valdivia becoming an architect, he was able to push through on projects that required many sleepless nights. "I sacraficed many nights of sleep to push myself to finish my model because I wanted it to be selected among the best ones in the studio during my first final review at UIC," said Alberto. "The instructor picked my project out of 100 students to be featured at the Year End Show, and, as a Hispanic, my family and I were very proud because not many Hispanics students made it to the show."