HACIA & ComEd Graduate 17 Students From The FEJA Contractor Training Program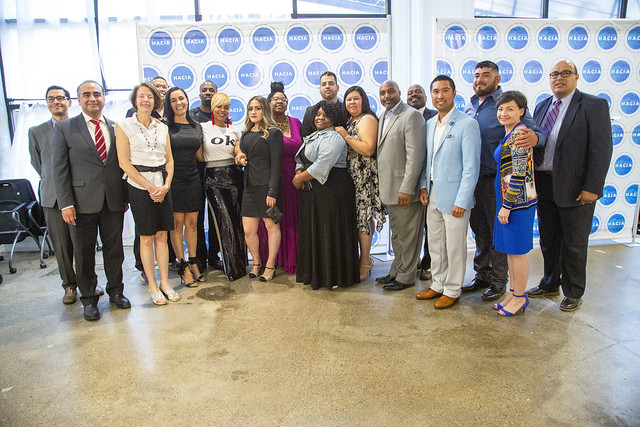 Students in the free, 6-Month Innovative Training Program Learned Critical Skills & Best Practices for Success for the Emerging Clean Energy Industry
CHICAGO– The Hispanic American Construction Industry Association (HACIA) and ComEd graduated 17 students from the FEJA Contractor Training Program yesterday. The HACIA/ComEd Future Energy Jobs Act (FEJA) Training Program is a free, 6-month development training program designed for small construction firm owners or managers that teaches critical solar photovoltaic skills and best practices in the construction industry. 
"We are extremely proud of each and every one of our students who worked hard, demonstrated tremendous growth and graduated from the FEJA Contractor Training Program," said Jorge Perez, Executive Director of the Hispanic American Construction Industry Association. "We are proud to partner with ComEd to invest in our communities and our workers and to pivot Illinois to the economy of the future."
Program participants acquired a variety of skills that will help prepare them for the future of the energy industry including, but not limited to, basic photovoltaics, OSHA 10-hour, EPA renovation, repair and painting certification, LEED Green AP exam prep, blueprint reading, estimating, AutoCAD, and green construction. Upon completion of the program, participants had the opportunity to connect with professionals in the competitive solar photovoltaics industry.
"I wanted to learn more about commercial construction since I had a residential background and after taking this program, I was able to hit the ground running," said Vanessa L. Rhodes of Twenty Eleven Construction. "I partnered with another student in class and formed a joint venture. We ended up winning our biggest contract to date with Chicago Public Schools, which was very exciting!"
The Future Energy Jobs Act (FEJA) passed the Illinois General Assembly with broad bipartisan support and was signed into law by Governor Rauner in 2016. FEJA helped to create thousands of clean energy jobs, provide funding for job training and jumpstart renewables in Illinois. FEJA allowed ComEd to invest $30 million to develop and implement a number of major energy job training programs.
About Hispanic American Construction Industry Association (HACIA)
The Hispanic American Construction Industry Association (HACIA) works to ensure the equitable participation of its constituents in the construction industry, while also promoting the growth, quality of work, professionalism and integrity of these individuals and businesses. HACIA believes that all qualified construction businesses should have equal access to opportunities in their industry. HACIA has cleared paths of opportunity for thousands of Minority- and Woman-owned Business Enterprises across the Midwest and successfully advocated for public policy that formally outlines the rights and responsibilities of minority construction firms in Chicago.
About ComEd
Commonwealth Edison Company (ComEd) is a unit of Chicago-based Exelon Corporation (NYSE: EXC), the nation's leading competitive energy provider, with approximately 10 million customers. ComEd provides service to approximately 4 million customers across northern Illinois, or 70 percent of the state's population. For more information visit ComEd.com, and connect with the company on Facebook, Twitter and YouTube.